Health Psychology (50:830:348)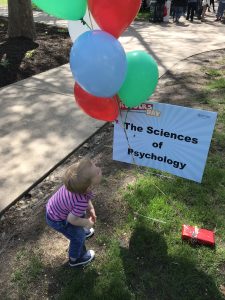 This course is designed to give students a broad overview of the field of health psychology.  Health psychology applies psychological principles and research methods to understand how best to promote health and how we cope with  illness.  The field is multidisciplinary by nature and incorporates research from medicine and public health to understand how biological, psychological and social factors interact to influence health.  The course will examine the impact of stress on health and disease, public health efforts for health promotion, how individuals cope with illness, and how our friends and family influence our health.
Method and Theory of Psychology Research (50:830:255) and Research Methods in Psychology (50:830:256) 
Survey of research methods in psychology, emphasizing the guiding role of theory in scientific research. Students will learn about distinguishing between nonscientific versus scientific sources of information, hypothesis generation, review of extant literature, measurement, experimental versus nonexperimental designs, control of extraneous variables, analysis, interpretation, replication, and testing the ecological validity of results. Emphasis on the self-correcting nature of the research process through replication and extension, peer review, increased methodological sophistication, and quantitative analysis. In this writing intensive course (255), students will create a novel research proposal grounded in current psychology/health sciences research to explore new research questions in the field.
Special Topics in Psychology: Sleep, Health, and Behavior
Sleep is a multidisciplinary field that integrates biology, medicine, and psychology to understand one of the most complex (and often underrated) human behaviors.  This seminar course will introduce you to the field of sleep with the goal of helping students understand why we sleep, how sleep affects health, learning and development, and what happens when we do not receive adequate sleep.
Special Topics in Psychology: Master's Seminar in Pediatric Psychology 
Pediatric psychology, simply stated, is health psychology in a pediatric medical setting.  This interdisciplinary field integrates child clinical psychology with pediatrics to understand the developing child both within the medical setting and in their own environment to support optimal health and psychosocial development. The changing landscape of health care and medical advances in the care of children with many life threatening illnesses results in many health conditions transitioning from terminal illnesses to chronic conditions, and with it, a generation of children growing up within the medical system.  This course will explore cross-cutting treatment targets in pediatric psychology, common medical conditions, and controversies to expose students to both the clinical and research base of the field of pediatric psychology.